LETTER FROM SEOUL (2012)
diary/glimpses/notes
THE GOOD ADVICE PROJECT - 2011
The Good Advice Project is based on the very simple idea that sharing is caring. It brings people together. And it makes stuff grow. Enough with egoism and skepticism. Let's make the world better, by sharing what we know.

In January 2011, designer Jacob Lysgaard (JA) and me (HA) decided to join forces and dive into the fruitful and mystical ocean of collaboration. We formed the creative constellation JAHA, and The Good Advice Project is our first common body of work.

Pictures and text for the project was produced during an intense and interesting Copenhagen week. Strangers were approached on the street with the following question:

Do you have a piece of good advice to offer?

Some said no and ran away. But most said YES, and by being openhearted and sharing they made this project possible. Hooray for them, and for sharing what we've got.
A LITTLE LESS CONVERSATION - 2011
What happens when we talk less about stuff that doesn't matter, and start acting on stuff that actually does?

A Little Less Conversation is a fanzine that is exploring this question. Published by Rikke Oberlin Flarup, Ane Egebak and Hanne Hvattum. The first edition was published in May 2011, the second in November the same year, and 8 more editions are still to come.

You can read more about A Little Less Conversation and check out the different editions here.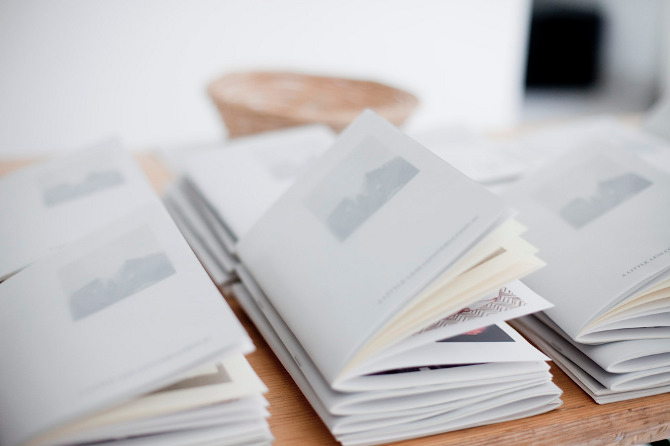 LETTER FROM SHANGHAI (2010)
Photo essay
So here it is. China. Here it is, with its labyrinths and a billion ancient faces. I walk the streets of Shanghai, endlessly, directionless, among lonely skyscrapers and a glimpse of heavy sky.
Taxis, taxis, taxis, eternal lights. Some cities never sleep, this city never hesitates, it eats you for lunch. Head and bones. I buy cheap Miso-soup on dirty street corners, as history sweeps through me, reminding me of things I will never get to know. Life is not what happens to you, the buildings howl, without a sound. It's what happens through you, as you follow the flow that carries everything around.
Moments. Fractions of invisible patterns. Maps are of no use in this landscape; the streets will take you by the hand and take you where you need to go. I pass a guy wearing a T-shirt with the word HEART written across his chest. It makes me smile. I pass a girl selling homemade sushi out of her ground floor bedroom window. It makes me smile too. I find an old black&white photograph of a young man in an antique shop, and the owner gives it to me for free. It makes me feel like everything makes sense.
Sweet asphalt, swallowing my steps. I fall in love with red pearls and emerald colored dresses. I fall in love with three kittens in a cage and Soviet style bicycles. Beggars and lawyers. Dogs and open windows. Roads and smelly backyards. Oh, how I love you all!
Random luck and fireworks. I am a ship, and these are my seven oceans. I am the passenger of time itself, and this beating heart is the soundtrack of my day. The taxi driver picks his nose, as I pretend to be looking out of the window. Then he almost kills me, by almost crashing into a big, yellow bus. Life is short. And beautiful, in all its blurriness. I feel grateful for the way his white gloves reflect the fading light, throwing it back into the mouth of the world, for everyone to see.
So here you are, China. You little satellite, shut into a world of hungry hands. This air is so full of echoes, can you hear them? Dragons and fireflies. This soil is so full of what no one talks about.
Let it be, you say, you say; let it all be for now. Remember these velvet streets, these dusty nights, embrace them. But memory is fragile. So have mercy on the scars.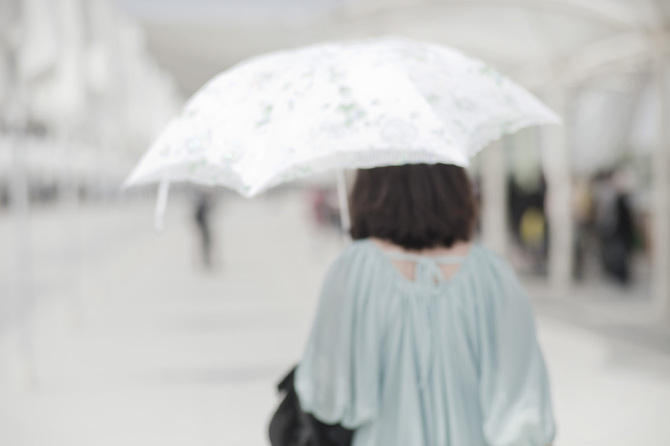 BEAUTIFUL MIND (2008)
Portrait Series
Portraits from Rønnegården - an institution for mentally handicapped people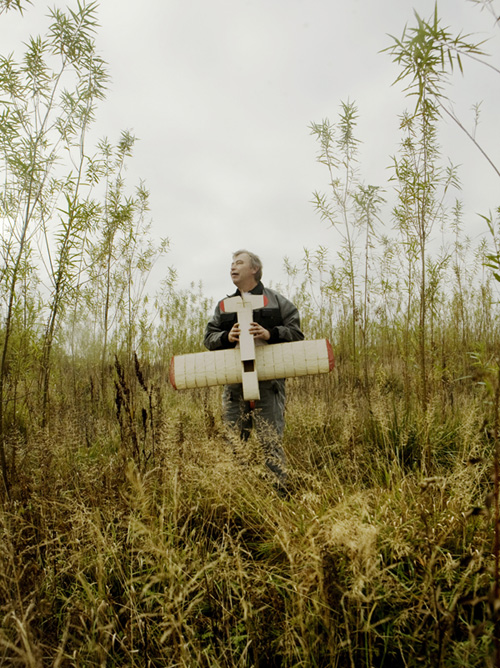 I
Flemming, with one of the many airplanes he built himself. When I asked him what his drive is, he quietly explained: "Many years ago, I discovered that doing nothing while looking out of my window didn't make me happy. I need to keep my self busy.
To create. It makes life good"
II
Erik challenging the wind.
III
Sven taking a break from work. With his pipe, as always.

IV
Morten, in his favourite shirt. Brøndby is a danish soccer team, and Morten is their biggest fan. Apart from the Brøndby shirt, he also owns a Brøndby lamp, Brøndby sheets, Brøndby shoes, a Brøndby backpack, a Brøndby waste bin and an entire wall full of Brøndby posters.

V
Ruth, in her wonderful pink room. The picture was taken the first time she allowed me to enter.

VI
Leif entertaining at a summerparty.
VII
Morten in his Santa Claus outfit. It's his most precious belonging, and the only piece of clothing he has no interest in cutting apart.